Kukmin Daily Newsletter
Issue 4
April 15, 2019
Seoul, Korea
Greetings from Seoul!
Cherry blossoms all around the nation tell us spring is really here. In this issue of the Kukmin Daily Newsletter, we highlight a cantata tour in Rome and Berlin based on the life of independence activist Rev. Shin Seok-gu. We also include an update on the anti-abortion movement among Korean Christians at this time of a key Constitutional Court decision. Next are excerpts of several articles our Korean readers especially liked. As we begin Passion Week and prepare to celebrate Easter, we meditate on Jesus' life and resurrection and its meaning to our sisters and brothers both near and far in this world.
Cantata "For Our Lord" tells the story of Independence leader Rev. Shin Seok-gu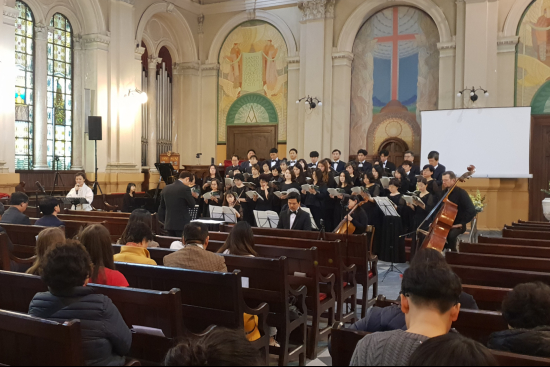 On March 10 (local time), the combined choirs of Supyogyo Methodist Church, Seoul (Rev. Kim Jin-hong) and Roma United Church (Rev. Hong gi-seok) performed the Cantata "For Our Lord," at Roma United Church in Italy. The cantata tells the story of Rev. Shin Seok-gu, one of the 33 signers of the March 1, 1919 Korean Independence Declaration. In beautiful melodies and narration, the cantata expresses his thoughts leading up to his decision to join the March 1 movement, and describes his life as a true pastor who persevered despite poverty. In 1919, Rev. Shin was the pastor of Supyogyo Church.
For those attending the cantata's performance at Berlin Good Shepherd Church (Rev. Jeong Seong-an, Berlin) in Germany on March 13, Rev. Shin's life resonated with that of Dietrich Bonhoeffer, who died resisting Nazism in Germany. Even after the March 1 movement, Rev. Shin continued to resist the Japanese rule, refusing to worship at the Shinto shrine. He was shot and killed by a communist in 1950. Shin and Bonhoeffer both found great strength in prayer, while in prison and when they were directly facing death. Shin wrote while in prison, "The row of iron doors is shut, and the days are slow. I move my seat here and there, and wait for the bell announcing mealtime. Life is limited and destiny is inevitable. All worldly matters are uncertain, and time is indeterminable. Trusting only in the grace of our Lord, who transcends all thought, I calm my mind, pray and wait."
Anti-Abortion Groups: "Don't decriminalize abortion; support unwed moms"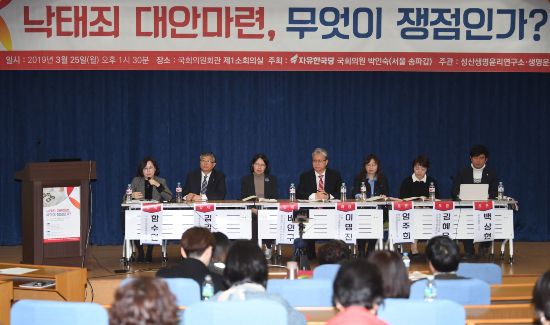 On April 11, Korea's Constitutional Court handed down a 7-2 ruling, finding the 66-year-old anti-abortion law unconstitutional. Ahead of that, on March 25, Seongsan Life Ethics Institute and Life Movement United held a panel discussion at which they urged the Court to recognize the existing law as constitutional, and to redefine ethics on life and sexuality. Attorney Bae In-gu (third from left) of law firm Logos explained, "A nation is responsible for the health and protection of all citizens' lives, both fetuses and infants...In fact, the current law allows abortion in cases where the fetus is abnormal or the pregnancy will seriously harm the mother's well-being." Ms. Ham Su-yeon (far left) of the Movement Alliance Against Abortion said, "We need to look for ways to make fetuses live, not ways to kill them. The National Assembly, together with doctors and experts, should make a life-respecting law to decrease the number of abortions."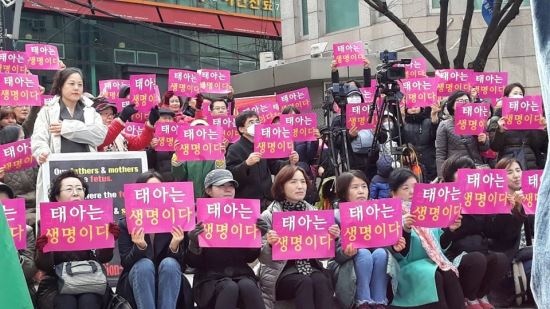 Forty-eight organizations against legalizing abortion held a rally on March 30 outside Seoul's Gwanghwamun Station (photo), calling on the Constitutional Court not to change the existing law. They declared that Korean society should instead provide adequate support for single mothers. OB/GYN Dr. Choi Hui-je of the Pro-Life Doctors Association said, "What should be discussed first is not the decriminalization of abortion, but legislation imposing strong responsibility on men for pregnancies. After making enough policies for social and economic support to unmarried moms, it will not be too late to discuss decriminalization of abortion."
Respected Minjung Theologian Rev. Moon Dong-hwan Departs at Age 98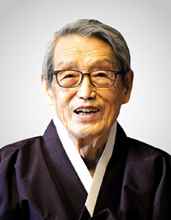 Rev. Moon Dong-hwan (photo), a leading minjung theologian and leader in the democratization movement against military dictatorship, passed away on March 9 at the age of 98. As Professor of Christian Education at Hanshin University from 1961, he stressed the importance of faith communities for life. Coerced by the Yushin regime, Hanshin fired him in 1975, and in 1976 he was imprisoned for the March 1 Declaration for Democracy ("Myeongdong Incident"). Released after about two years, he was jailed again for supporting the labor movement. Hanshin reinstated him in 1979, but another military coup sent him into exile in the U.S. till 1985. In 1988, at the request of then-President Kim Dae-jung, he immersed himself in the Korean political world. In 1991 he went back to the U.S., concentrating on Biblical studies, and in 2013 he returned to Korea permanently. Even in his later years, Rev. Moon published several books, including "Tower of Babel and Wanderer" (2013), "Jesus or Paul?" (2015) and "Women of Durebang" (2017), and continued his research. He leaves his wife Harriet Faye Pinchbeck (Korean name: Moon Hye-rim), their four children, and their families. Neutbom Rev. Moon Ik-hwan (1918~1984) was his elder brother. His funeral on March 12 took place on the Hanshin University Seoul campus.
New Book: "My Via Dolorosa"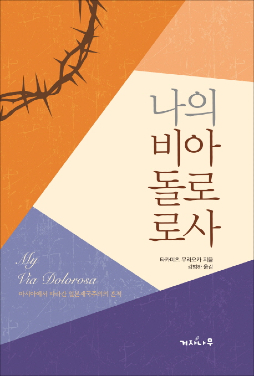 "My Via Dolorosa," by Prof. Muraoka Takamitsu (村岡崇光), a prominent Japanese Biblical linguist and philologist, is a record of his visits to various countries to apologize for damages inflicted during invasions by Imperial Japan. The author was born in 1938 in Hiroshima, Japan. After earning a doctoral degree at Hebrew University in Israel in 1970, he taught Hebrew and other Semitic languages at universities in the UK, Australia and the Netherlands until his retirement in 2003. In this book he records his apologies, starting with Korea in 2003, then Indonesia, Singapore, Hong Kong, the Philippines, China, Taiwan, Myanmar and Thailand. He confesses that criticizing the Pacific war was not easy because his father was a Japanese soldier during the Imperial era. Muraoka was baptized by a U.S. Baptist missionary his freshman year in college. As a Biblical linguist, meditating on Hebrew words with the meaning to "forget" sin, he reminds us that God writes off our sins but never forgets them. He asserts that even painful history must be remembered and held in memory.
Newfound Letter Questions Missionary Non-Involvement in Independence Movement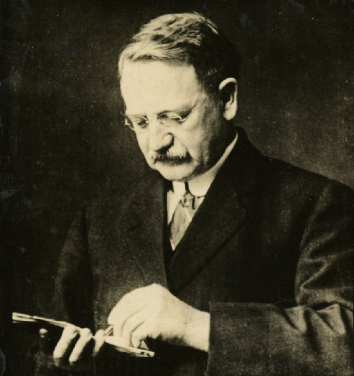 At a time when most foreign missionaries followed a policy of non-involvement in Korean politics, Canadian medical missionary Oliver R. Avison (1860~1956, photo) questioned this in a letter (photo) dated November 19, 1943, co-written with American University President Paul F. Douglass. At the time, Avison was secretary-treasurer of Christian Friends of Korea, founded in the U.S. by Rhee Syngman to mobilize returned missionaries for Korean independence work in the U.S. diplomatic arena; and Douglas was CFK president. The letter challenged: "Is non-participation in the independence movement the proper missionary stance?" Avison reminded missionaries of the three freedoms needed for ministry; freedom to teach the true Gospel, freedom to teach religious, scientific and political truths, and freedom to do acts of mercy without outside interference, and of Japan' blocking of them, as in the forced Shinto shrine worship. Park Myeong-su, director of the Institute for the Study of Modern Christianity at Seoul Theological University, who discovered the letter in the course of research for his paper on the centennial of founding of the Provisional Government, said, "The three freedoms listed by Avison are of essence not only for the church but for society as a whole in this centennial year…They are also suggestive for mission in North Korea and other communist regions."
Oldest Presbyterian Church Opens New Building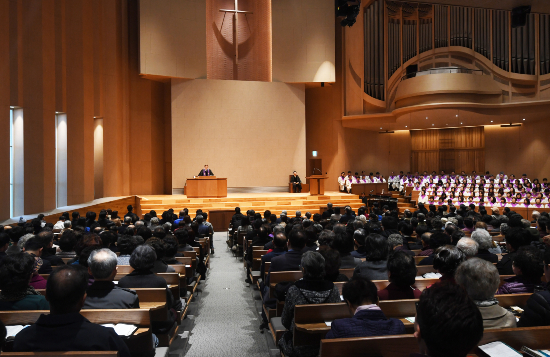 132-year old Saemoonan Presbyterian Church (Rev. Lee Sang-hak) in Seoul held the first worship service in its newly built, sixth building, on March 17. Saemoonan was the first Presbyterian church in Korea, established in 1887 by missionary Horace Grant Underwood. The construction finished 32 years after the decision in 1987 to undertake it as the church's centennial project. The new building of the "mother church of Korea" is H-shaped, symbolizing a mother's open arms. The main sanctuary on the fourth floor, seating 2,200, is shaped like a fan opened 90 degrees. Its wood finishing gives it a warm, embracing atmosphere. The building has 6 floors underground and 13 above ground, with a floor area of 4,200㎡ (1,270 pyeong). As a reflection of the church's ecumenical spirit, the building has no exterior walls, and the first floor is open to the public. The cafe on the 13th floor offers a view of downtown Seoul.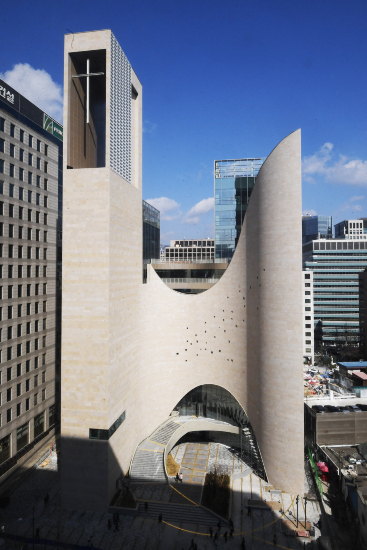 박여라 영문에디터 yap@kmib.co.kr