Kukmin Daily Newsletter
Issue 5
May 15, 2019
Seoul, Korea
Greetings from Seoul!
While Easter is an important part of the spring season with its new leaves and flowers, it is also the time when Korean Christians remember the April 16 Sewol Ferry disaster and its victims. Arbor Day this year was immediately preceded by a forest fire in Gangwon-do that spread quickly due to strong winds. Firefighters' devoted efforts quickly contained the fire, but it left great damage. The churches were among the first to provide help. This issue also includes other topics appreciated by our Korean readers.
United worship services celebrate Easter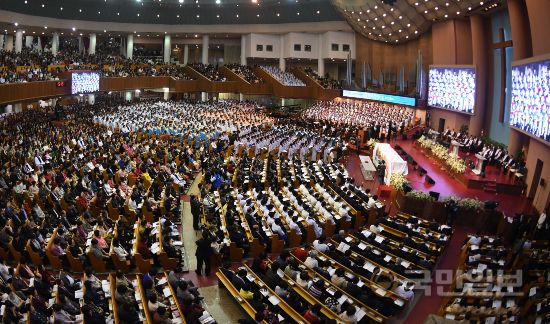 The Korean churches celebrated Easter on April 21, praising the risen Jesus Christ through united worship services around the country. The churches related the meaning of Easter to their local situations, particularly in Goseong, Gangwon-do, where a forest fire recently destroyed many homes. There the churches not only shared the joy of Jesus' resurrection but also gave support to those suddenly made homeless. In Seoul, 70 major denominations including the Presbyterian, Methodist, Holiness, Full Gospel and Baptist churches held a united Easter service at Yoido Full Gospel Church, with 12,000 worshipers resolving to renew and restore the world through the powerful Easter spirit of life.
At 5th anniversary of Sewol sinking, a survivor's hope: "I can be a blessing to others"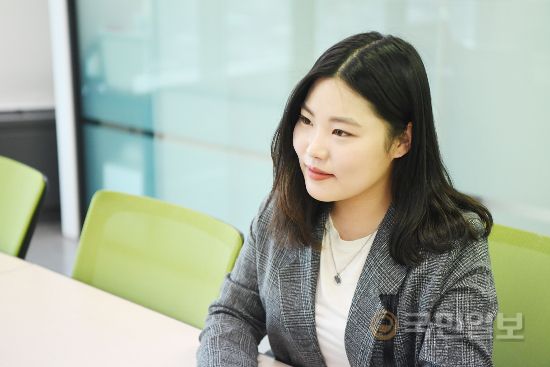 Interviewed by Kukmin Daily on April 15 at the Salvation Army Building in Seoul, 22-year old Sewol Ferry disaster survivor Kim Do-yeon said she feels that the Sewol is still sinking. Each April her trauma symptoms, a result of the disaster, worsen to the extent that she has trouble going to sleep. For about three years after the terrible event, she couldn't share her experience with others, fearing what they might think of her. Then in 2017, she and 10 other Sewol survivors (high school students at the time of the sinking) went on a quiet, short-term mission trip to Cambodia with the Korean Salvation Army.
In Cambodia, she felt accepted. "I realized that my existence was not negative for everyone, but could be something precious. It wasn't that I was not sad. But now I try my best to laugh. Please understand the difference." Though she still fights the trauma, she has resolved to get beyond her sadness. The solution she has found is to care for others. Now a college student, she distributes yellow ribbons on her campus every April 16th, reminding her fellow students to remember April 16 and to be "precious neighbors."
Shincheonji lures new members; churches expand Bible study groups
The proselytizing methods of the Shinchonji Church of Jesus the Temple of the Tabernacle of the Testimony (Shincheonji), designated as a heretical group by major Korean church denominations, is cleverly enticing new believers with "work opportunities." Their short-term, part-time jobs offering "quick, easy money" are actually fake humanities lectures aimed at converting participants to Shincheonji beliefs. For its 35th founding anniversary this year, Shincheonji has assigned its younger members a quota of new converts to bring into the cult.
Previously Shincheonji worked through face-to-face contacts, registering Christians for brainwashing in "gospel rooms." Recently they are distributing flyers to recruit part-timers at high pay (9,000~12,000 won/hour) for attendance at lectures, calling this "work." According to an insider, Shincheonji leader Lee Man-hui is planning a gathering of all 12 Shincheonji "tribes" for the anniversary celebration, along with a graduation party for new members. Thus the younger members have been instructed to register 12,000 new members with the gospel rooms so as to get them through the 6-month Shincheonji education required for graduation.
Experts on heretical groups say the Korean church should play a more effective role in countering Shincheonji, especially to prevent wrong understanding of the Bible. Park Yeong-taek, director of the Korean Christian Association for Heresy Counseling, said, "Because ordinary people don't know the Bible well, many are taken in by Shincheonji claims…Churches should operate more small-group Bible study programs, and lower the threshold for participation, opening them to non-believers also."
"Let's do what we can": Churches extend help to forest fire victims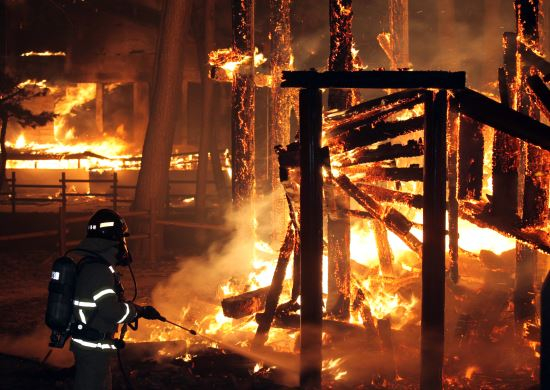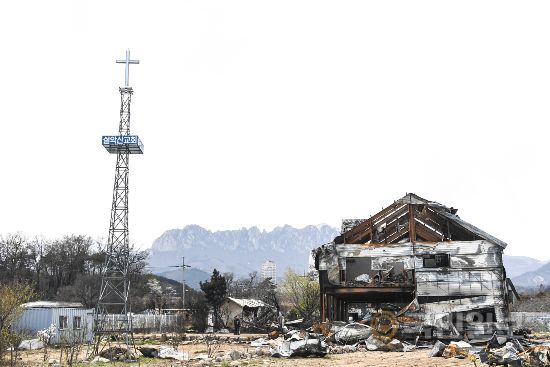 The forest fire that started around 7:17 on the evening of April 4 in Goseong-gun, Gangwon-do, spread rapidly due to strong winds, and soon engulfed a huge area. Within a few hours it had completely destroyed 1,757 hectares of forest, along with 916 houses and other facilities. Two persons died and 11 were injured in the fire; and 4,000 residents were evacuated. As the blaze was brought under control, many churches sent helping hands to the affected area. Pastors and church members cooperated in assisting the victims, starting with those in greatest difficulty. They brought food and other daily necessities, offered temporary living spaces in church buildings, and served coffee. A volunteer said, "Even though the number of casualties is low compared to the size and strength of the fire, it's still a devastating situation for those who have lost houses, clothing and food; and some of the local churches also have suffered big losses. Let's do what we can, following the model of Christ's love."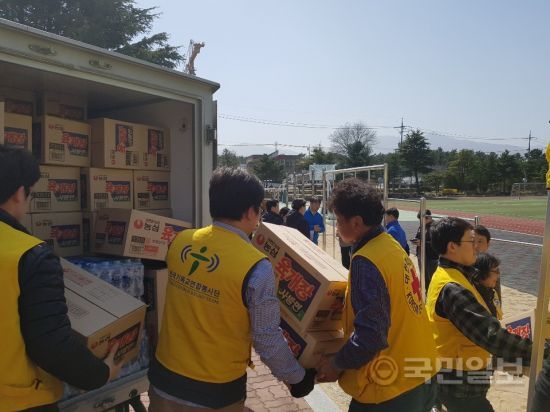 Interview with Fr. Joo Nak-Hyon Joseph, new head of Seoul Anglican Cathedral
Fr. Joo Nak-Hyon Joseph (photo below), installed on March 3 as the new head priest of the Seoul Cathedral of the Anglican Church of Korea, said, "I hope this cathedral, located as it is in the center of the city, will be a small resting place for today's people living busy lives. I hope that when they come here they will feel, 'There is a different world from everyday life!'" The Cathedral holds a Noon Concert, open to the public, every Wednesday during spring and fall. 30% of its entire budget goes to support local churches and social missions. Fr. Joo wants the Cathedral to offer hospitality to all its neighbors. "As a Christian church, our role is to cultivate rational, deep-thinking people of faith, and to give the world new expectations and hope," he said. "Only when a church listens closely to people's spiritual longings and society's sufferings, can it be a church that changes the world."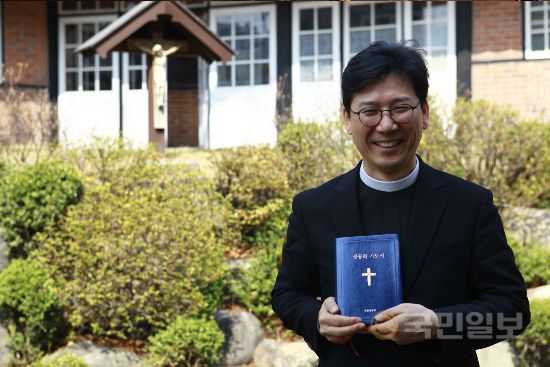 박여라 영문에디터 yap@kmib.co.kr