Kukmin Daily Newsletter
Issue 6
May 26, 2019
Seoul, Korea
Greetings from Seoul!
The scent of roses is in the air. Local churches are busy with spring visitation rounds to church members, and have begun planning summer Bible school and camp programs for their younger generation. This issue of the Newsletter features the People's Human Chain event, celebrating the first anniversary of the Panmunjom Declaration, and excerpts from several other articles widely circulated among our Korean readers.
This link
is where you can see previous newsletters. You can also visit our old but still working Kukmin Daily site by clicking
HERE
.
April 27 DMZ People's Peace Chain: Linking up for North-South Reunification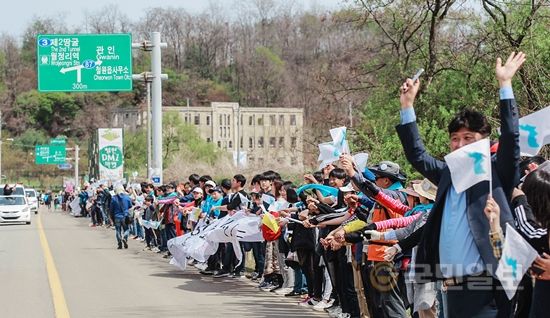 On April 27, the first anniversary of the Panmunjom Declaration, thousands of citizens gathered in front of the old Labor Party Building in Cheorwon, Gangwon-do, and joined hands to form a human chain expressing their longing for peace and reunification of the Korean peninsula. The overall event included diverse programs in the border villages along the 500-kilometer Pyeonghwanuri-gil (Peaceful World Path), which extends from Ganghwa-do in Incheon to Goseong in Gangwon-do. It was organized by the DMZ People's Peace Chain Movement Headquarters; and member churches of the National Council of Churches in Korea (NCCK) and the Korea Church Coalition (KCC) also participated actively at various spots along the DMZ.
At 2:47 p.m. on April 27, the People's Peace Chain participants of all different ages, hometowns and organizations held hands and sang "Our Hope Is Unification," envisioning a unity that will extend all the way to North Korea. A participant from Daejeon who had gotten up at 3 a.m., heart fluttering in anticipation, said, "I cannot express the emotion I felt, the moment I held hands with those beside me… I hope it will only be a short time before people can travel freely, back and forth, between the South and the North."
The human chain concept originated in 1989, when two million persons in the Baltic countries of Estonia, Latvia and Lithuania joined hands in a 620-kilometer-long chain to inform the world about their unjust domination by the Soviet Union. In 1991 those three countries became independent, without a drop of blood having been shed.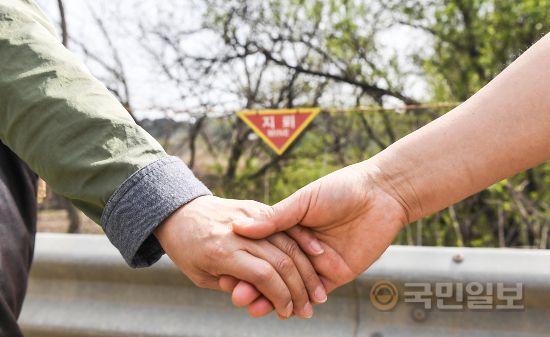 Many Christians killed and injured in Sri Lanka suicide bombings
On Easter Sunday, April 21 (local time), a series of suicide bombings in Sri Lanka shocked Korean Christian communities there. Korean missionaries shared their agony over the bombings of two Catholic cathedrals, a Protestant church and several hotels, which caused 258 deaths and at least 500 injuries. They said they were keeping watch on the situation, and requested prayers.
Missionary Choi Seon-bong explained, "Christians in Sri Lanka account for about 7.4% of the population, and Protestants are about 1.3%. Local Christians are worried about the possibility of full-fledged anti-Christian terror." Missionary Son In-ung said, "Long-term residents of Sri Lanka are trembling after this new reminder of the 26-year civil war, which ended in 2009. There is a strong consensus against the revival of that bad dream… Now is a time for prayer, because there are many elements that could agitate the Sri Lankan people, such as this year's presidential election and the worsening economic situation."
"Malcolm Fenwick's big contribution was mission led by Koreans"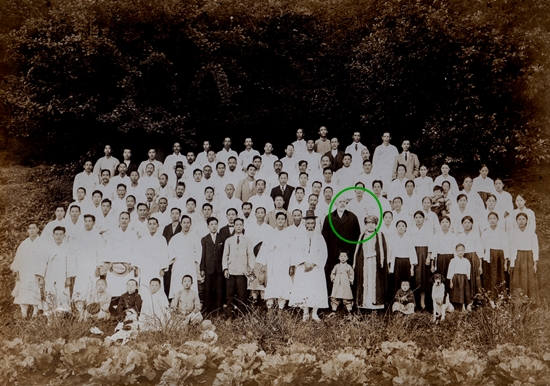 The Korea Baptist Convention held an academic conference on April 22 to commemorate the 130th anniversary of mission in Korea by Malcolm C. Fenwick (1863∼1935). The keynote speaker, Chair Professor Min Gyeong-bae of Baekseok University, said, "Malcolm Fenwick's biggest contribution was to guide the Korean church in establishing indigenous mission by having Koreans themselves take the lead in mission, formation and organization… His brilliant contribution to Korean church history was his mission engagement in the Gando (Jiandao) and Yoryeong (Lianing Sheng) regions. Centered in Wonsan, Fenwick let go of Korean mission, and rather than competing with other denominations, turned his attention to outlying areas and foreign lands where the gospel had not yet been communicated." Describing Fenwick's passion for mission, Prof. Min said, "He went around in the mountains and wilderness areas for days at a time, asking the people he met whether they had heard of Jesus. Not a single person said 'no,' and this became the impetus for moving his mission work to Manchuria and Siberia."
Selection of new Chongshin University president breaks traditional barriers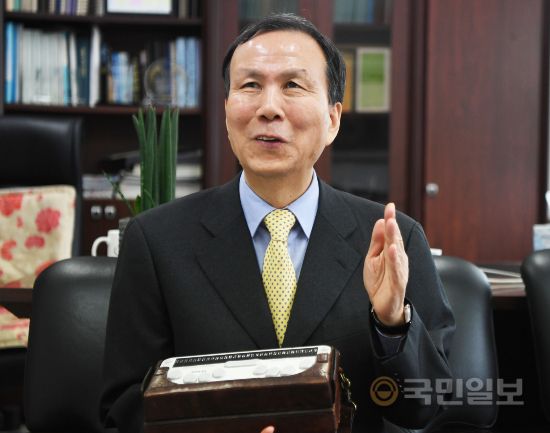 Lee Jae-seo, chosen as the seventh president of Chongshin University, is a former professor of Chongshin's social welfare department, making him the school's first president not to have come from the theology department. Moreover, he is visually impaired. On April 13, the Chongshin Foundation Board unanimously agreed on the appointment of Prof. Lee as the next president. Lee said he will form a school development committee focused on restoring and uniting the University. Visually impaired (first degree) since the age of 15, Lee committed himself to ministry for the disabled in 1973, during the Rev. Billy Graham Crusade in Korea. During his junior year at Chongshin, in 1979, he founded the Korea Milal Mission Society, and at present he is the secretary general of the World Association of Milal.
Supreme Court Voids Resolution Appointing Rev. Oh Jung-hyun
On April 25, the Supreme Court's second division (chief judge: An Cheol-sang) handed down its final verdict, voiding the resolution to appoint Rev. Oh Jung-hyun (photo) as head pastor of Sarang Community Church. Previously, in 2016 and 2017, the courts had found the issue to be outside the range of judicial decision, based on the principle of religious autonomy as a standard in selecting religious leaders. But last year the Supreme Court, citing procedural defects in the appointment process, revoked the decision and remanded the case to the Seoul High Court. Sarang Church announced its stance on its website, calling the court's decision "unfortunate." It explained that on the 25th of last month the East Seoul Presbytery of the Presbyterian Church of Korea (Hapdong) had convened a special session that reconfirmed the appointment of Rev. Oh. "Regardless of the Supreme Court decision, there is no problem for the church's ministry," the website message said. "Society cannot shake the Lord's church, and it is not being shaken." It requested believers' prayers.
박여라 영문에디터 yap@kmib.co.kr