Kukmin Daily Newsletter
Issue 7
June 18, 2019
Seoul, Korea
Greetings from Seoul!
The month of May was a time to give thanks for family, especially on Children's Day and Parents' Day. We also remembered God's parental love for us, as expressed in the paintings of Rev. Yun Mun-seon, featured in this issue. The Korean church has welcomed various Christian scholars from overseas, including Drs. Herman J. Selderhuis, Sarah Coakley, James K.A. Smith, Theo Sundermeier, and Alister McGrath, who have shared their insights through lectures and conversations, some of which are reported here. The season of Pentecost once again reminds us that the Holy Spirit, who opens up our imagination, is always in our midst.
Sharing God's love through art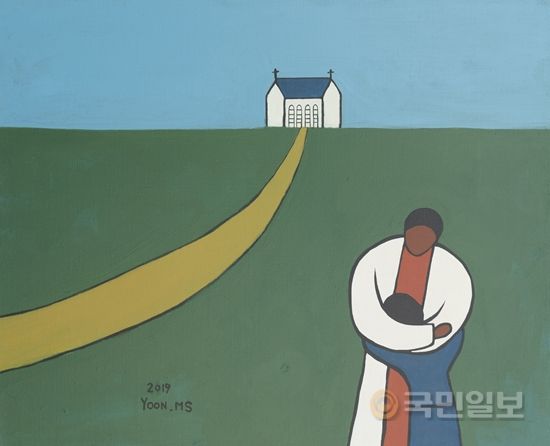 For "family month" in May, Hanulseomgim Church in Chuncheon, Gangwondo, held an exhibition in its gallery titled "Fatherly Love." The invited artist, Rev. Yun Mun-seon of Chamjoeun Church in Gwangmyeong, Gyeonggido, was an art major in college. "I drew and painted figurative and still-life works, until I met God during my senior year," Yun said. "When my values changed, my paintings also were transformed." From then on, his art was focused on God's Word and on communicating God's love. In 1999 he was appointed head pastor of Chamjoeun Church, and there he has made visual arts an important part of the church's mission. He set up an exhibition space in the church and makes it available to artists who cannot afford ordinary gallery space.
Ten years ago, Rev. Yun resumed painting full scale. "In the process of sharing God's Word, I wanted to give people small gifts, but couldn't find anything appropriate. Then one day I happened to paint something for several Japanese pastors that I met, and they really appreciated it. So I thought, 'I'll give my paintings as gifts.'" He began painting whenever he had time, and has given his works to foreign visitors and to persons with whom he is sharing the Gospel. His simple, forthright expressions of God's fatherly love have touched many hearts. (Photos provided by Rev. Yun Mun-seon)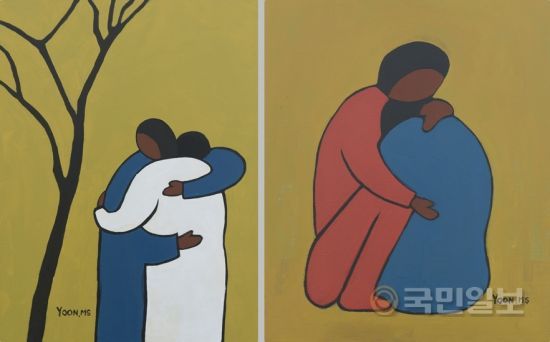 "Prayer is not demanding things; prayer is life itself"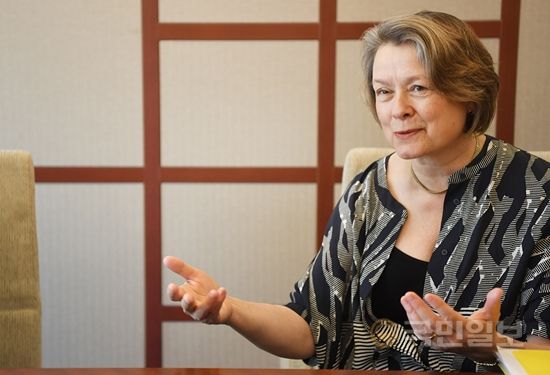 "Our life journey always includes the existence of bombshells. Those who overcome suffering and adversity through prayer become humble. Please pray every day." This message to Christians came from Dr. Sarah Coakley of Cambridge University, during her first visit to Korea. Coakley was the main lecturer at the 12th Underwood International Symposium, organized by Saemoonan Presbyterian Church and New Brunswick Theological Seminary. This year's theme was "Prayer, desire and gender: Re-thinking the doctrine of the Trinity for today." Kukmin Daily met Coakley the day before the symposium opened.
Coakley said, "In prayer, it doesn't matter if you are an intellectual or not, or if you're old or young, what your social status is, or how long you've been attending church. There is only the maturity of the one who has overcome suffering through prayer." She advised that we pray every day and leave space for God. There may be many things we want to say in prayer, but we need to be humble and entrust all matters to God. "Prayer is not demanding things; prayer is life itself." Sharing her insights on the gender issue, Coakley said, "Until sex crimes and sexual discrimination no longer exist, the Christian faith must keep demanding reform. But it is not appropriate for Christians to inflame emotions and thus aggravate division, or to use the issue to gain political advantage."
Canons of Dort in 400th year: Directions for the Korean church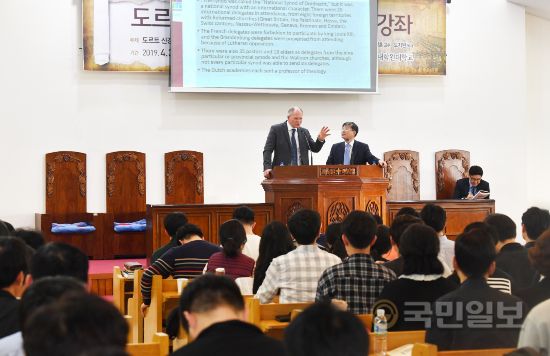 On April 30, Hapshin Theological Seminary in Suwon, Gyeonggi-do opened a lecture series celebrating the quatercentenary of the 'Canons of Dort.' Guest lecturer Prof. Herman J. Selderhuis of the Theological University of Apeldoorn, the Netherlands, said, "The Canons of Dort are based on the Biblical doctrine that human salvation happens by God's grace alone, and they declare the Biblical truth that God's grace is the beginning and end of salvation." Prof. Jeong Chang-gyun, Hapshin's president, reaffirmed this: "The Canons of Dort are a creed explaining that salvation happens only through God's sovereign grace… The true value of existence for believers is found in the fact that we are chosen as God's people." Jeong said that the Dort Canons, which express the Reformed faith tradition and its Biblical grounding, can indicate a proper direction for the Korean church, currently facing challenges from humanist theology and heretical cults.
Pyongyang Seminary graduates serve 500 house churches in North Korea
On a recent visit to Seoul, Rev. Choi Jae-yeong, a Korean American who has studied and written about the official church in North Korea, explained that the North has over 500 home churches. "Each year, the graduates of Pyongyang Theological Seminary are appointed as home church pastors; some of them are in charge of several churches and minister to them in turn." He said these churches should be distinguished from the underground churches that operate secretly; the official churches resemble China's Three Self Church. "If there's a gap between the churches of the North and the South, it is that 'mission and evangelism' is taken as Christ's supreme order in the South, whereas in the North, 'reunification of the fatherland' is of utmost importance."
Dr. Lee Jung-sook is new president of KAATS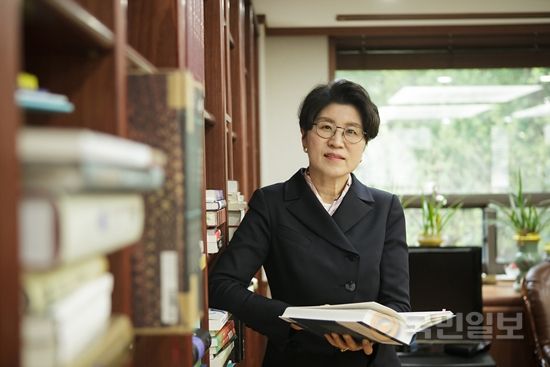 At its 54th regular general assembly in March, the Korea Association of Accredited Theological Schools (KAATS) selected Dr. Lee Jung-sook, president of Torch Trinity Graduate University, as its new president. Sharing her vision, Lee observed, "There is increasing interest in theology and mission among lay retired believers. Theological education needs to meet this need by diversifying its curriculum." She added, "Currently Christian private schools are at a turning point. How they act in response to changes both inside and outside the seminaries is crucial. Crisis and opportunity exist together."
Cherishing history: Underwood Memorial Center
The old western-style house, opened in 2003 as the Underwood Memorial Center, was damaged by fire in November 2016 and left unattended for almost a year. After renovation, the center reopened on May 11, 2018, and one year later has become a place beloved by many. Its ivy-covered granite exterior seems to prove the building's 92-year history. Inside are exhibited 150 relics left by the Underwood family. The house was built in 1927 by Dr. Horace Horton Underwood (Won Han-gyeong), son of Horace Grant Underwood (Won Du-u, the founder of Yeonhui School, later Yonsei University). The family lived here for about 50 years, and transferred ownership of the building to Yonsei University in 1974. At the Underwoods' request, the space is being used to commemorate the founder.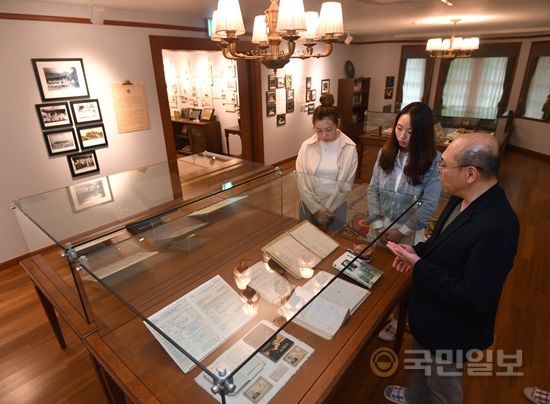 박여라 영문에디터 yap@kmib.co.kr