Kukmin Daily Newsletter
Issue 16
December 2, 2019
Seoul, Korea
Advent greetings to all!
The Advent season always brings us calm hours of retrospect on the past year, together with heartfelt longing for Jesus' renewed presence in our world. In this early December newsletter, we report on the multiform menace of heretical groups seeking to expand their scope. We also share news about an upcoming Korean overseas missionaries' conference to be held in Korea next year.
2020 KWMF conference in Korea: Seeking new strategies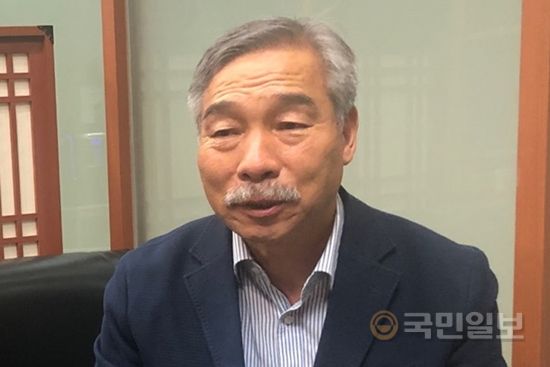 The Korean World Mission Fellowship (KWMF), begun in 1977 as a gathering point for Korean missionaries, will hold its very first meeting in Korea next year. As to why Korea was chosen as the venue, KWMF President Choi Geun-bong (photo) pointed to the crisis facing the country's churches. "The Korean church stands at the edge of a precipice. It is a hard time for churches and missions overall," he said. "We are holding the 16th conference in Korea to self-reflect, reflect together, receive insights, and seek new alternatives."
2,000 some missionaries active in more than 170 countries worldwide are expected to take part in the conference next July 6~9. There will be mission reports and sharing of ideas and information about world mission trends. Participation is open to anyone who has worked five years or more as a missionary. Choi said, "We are preparing with the thought that this may be the last chance for the Korean church… We also request the prayers of Korean churches and believers."
Following its initiation in 1977 by seven missionary families, the organization met on an irregular basis, holding just five missionary conferences as of 1985. Now KWMF actively promotes friendship and cooperation among 27,500 some Korean missionaries working in different countries, and carries out research on mission strategies.
Cults spread in China and other countries: Counselors needed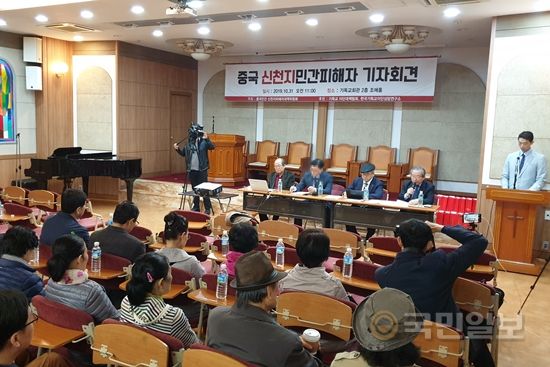 At a recent press conference (photo) held in Seoul by Chinese victims of Shincheonji, Rev. Park Hyeong-taek of the Christian Council on Heretical Cults said, "These days many Korean cults such as Shincheonji, JMS and Unification Church are active in China… This press conference is to inform the public about their propagation activities." Rev. Lee Paul (fictitious name) noted, "Shincheonji is creating serious problems in China, stirring up social chaos and even causing family breakups." Rev. Hyeon Mun-geun, reporting on the current activities of Shincheonji in Dalian city, Liaoning province, China, said, "Since 2016, Shincheonji has been evangelizing not just Han Chinese but also Korean Chinese in Dalian… As a result, Dalian is now its second biggest stronghold, after Beijing."
This past September the Chinese government designated Shincheonji as both a heretical cult and an illegal social organization, and banned its evangelizing. Reportedly Shincheonji churches have been dismantled. Rev. Park said, "The Korean churches should engage positively with the cult problem in China, by training counselors for the victims, supporting their conversion, and so on."
Rev. Yang Hyeong-ju of Daejeon Doan Presbyterian Church toured Korean churches in the U.S., Canada, and Mongolia this year to hold "Bible Vaccine Project" seminars. He pointed out, "Cults are tenacious in their penetration of overseas Korean gatherings. Shincheonji Church of Jesus, The Temple of the Tabernacle of the Testimony (leader: Lee Man-hee) is headquartered in Los Angeles and is sending its staff to all regions of the U.S. The World Mission Society Church of God (leader: Jang Gil-ja) presents itself as Korean indigenous Christianity and has even taken part in academic seminars." One church in Mongolia was infiltrated by cults with the result that it later divided into three churches.
Cults are gaining in material strength, and are targeting foreigners as well as Koreans. But many of the overseas Korean churches lack counseling programs to counter cult attacks and therefore are in double trouble. "The situation is difficult and remedies are few," Rev. Yang said. "Healthy doctrine can help the church protect the faith."
Appeals Court sentences Shin Ok-ju to 7 years for violent abuse of believers
Eunhyero (Grace Road) Church leader Shin Ok-ju warned of a coming apocalypse, thereby enticing believers to move to Fiji Island in the South Pacific, where they were held captive and subjected to beatings on a "threshing floor." For this she was arrested, indicted and sentenced to six years in prison; the appeals court has now lengthened that to seven years. The court additionally ordered her to complete an 80-hour course on child abuse, and placed a 10-year ban on her employment at any child-related organization. Four others from the church who were indicted together with Shin received sentences ranging from four months to four years. "The defendants must be recognized as guilty, considering that their actions transgressed the bounds of religious freedom and inflicted great harm on society," the court said. In 2014, the general assembly of Presbyterian Church of Korea - Hapshin declared Shin a heretic, based on her perverse interpretation of the Bible and her denial of 130 years of Korean church history.
박여라 영문에디터 yap@kmib.co.kr