Kukmin Daily Newsletter
Issue 17
December 17, 2019
Seoul, Korea
Greetings to all from Seoul!
In this issue we report on three unique stories of communicating the Gospel: Through wealth and dedication, through keen eyes that connect existing technology with people's needs, and through historical expertise. We've also included brief news on the general assembly of the National Council of Churches in Korea. One more issue of the Newsletter will come out before we say goodbye to 2019.
[Meet the Author] Lee Hyeong-ja's "Crossing Fences Through Prayer"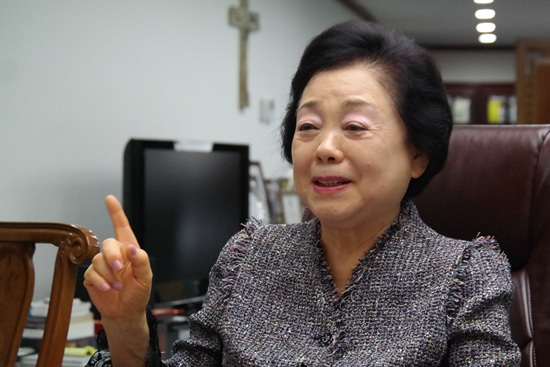 Lee Hyeong-ja (photo), who chairs the board of 42-year-old Torch Center for World Missions, has worked earnestly to realize God's will, organizing prayer gatherings for nation, people and church; holding large-scale mission rallies and meetings; and establishing a seminary. Lee, author of the recently published book "Crossing Fences Through Prayer" (Duranno), said, "The golden age of my life has been a series of ministries, searching for mountain peaks and dry branches to ignite torches… Perhaps my life will be summed up as 'torch.' But the story is not over yet. I want to tell stories of cooking rice and offering sleeping places for our people who have returned home."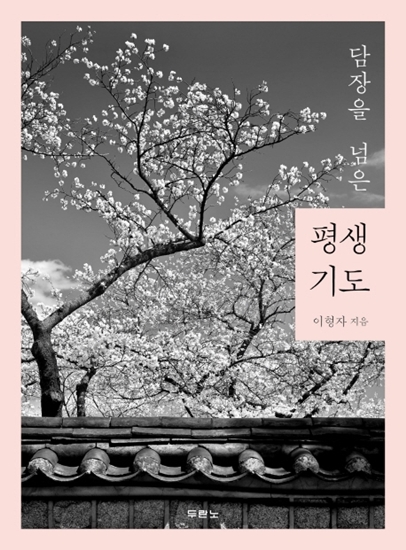 The theme of the book, which is written like an autobiography, lies in Lee's recognition that she is not a "big hand" helping Christian circles through her benevolent actions. On the contrary, she confesses, the true "big hand" is God.
She tells many stories related to the Korean diaspora. Two years in advance of her first rally in 2011, she says, she prepared by reading many books and other materials and committing them to memory. "Through these rallies, so far 2,105 overseas Koreans have become missionaries," she said. "This is an era without separate mission fields. Migrants and refugees live everywhere in the world. To communicate the Gospel to them, we need the devotion of the 7.5 million Korean diaspora scattered in 176 countries."
"It's interesting that the first Korean immigrants to Hawaii were from Naeri Church in Incheon," she said. "Korean Christians carried the Gospel when they departed through Chemulpo, the same port where Appenzeller, Underwood and other U.S. missionaries arrived with the Gospel. Now, through our fellow Koreans, the living God can inspire those who hunger for the Gospel."
"GPS transmitter helps nomads find their livestock": Yun Yeong-chan of LivesTalk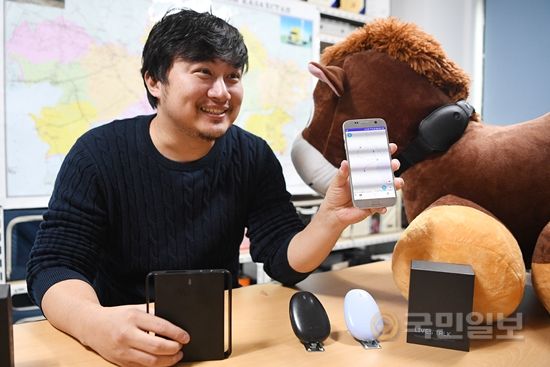 The company started by LivesTalk President Yun Yeong-chan (photo) is in its second year, and Yun introduced it as follows: "I don't have special or outstanding technology. It's just that I regard forgotten and disappearing cultures and peoples as precious." Seated at a table, Yun placed a toy horse in front of him and held a transmitter to its neck. "It's nothing special for those of us who look at navigation screens daily, but to nomads living in Central Asia, this screen is like a treasure map," he explained.
The nomads, who raise their livestock by grazing them on wide grasslands, live with a worry that has gone unsolved during thousands of years of nomad history, that is, the huge amount of time they spend wandering in search of livestock, their number one asset. They may waste up to 15 days locating a lost horse. Lost sheep frequently become food for wild animals. "In the case of horses, because they are milked during the day, they are let loose at night and rounded up at daybreak, usually by children of the nomad family," Yun said. "In many cases, if they haven't found the horse after three or four hours, they can't go to school that day."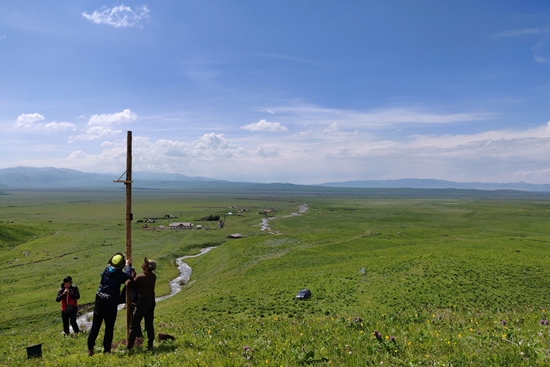 President Yun lived in Central Asia for 10 years, from the age of eight, together with his parents, missionaries serving ethnic minorities in Uzbekistan and Kazakhstan. Spending time with the nomads and observing their life during his youth, he became convinced of two things: First, that traditional nomad life was a precious culture that he should protect, and second, that he wanted to use electronic communications technology, his area of interest, to help nomads who were isolated from the benefits of civilization.
"Because I have not simply made products for the sake of business, but have worked to give our neighbors a better path to walk on, God has given me a helping hand," Yun said. "God's calling to me, as a missionary kid, is to improve the life environment in the mission field and make the local residents' lives more abundant."
Rediscovering the faith through "Back-street History Walks": Director Choi Seok-ho
"When people have reached a certain economic stage and are tired of overseas travel, they start walking. There are two kinds of walking; trekking in mountains and plains, or going on back-street pilgrimages. Walking along the alleys of the city, I rediscover myself and my culture. Our country seems to have arrived at such a time."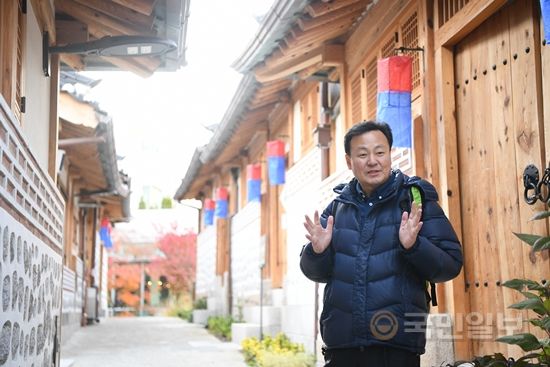 After his on-foot explorations of Seoul's Hanyang Fortress Wall and numerous port cities including Incheon, Gwangju, Busan, Mokpo and Suncheon, Choi Seok-ho (photo), director of the Research Centre for Leisure Management (professor, Tourism Management Department, Seoul Theological University), wrote "Back-street History Walks." All these cities were the sites of mission stations set up by Western missionaries at the start of modern times, and places where Korea's early church blossomed. Director Choi, who created the unusual "leisure management" major in Korea, and who is a former Holiness Church military chaplain, proposes that churches conduct such explorations with their members. "With the evangelism door blocked, it will be good if the churches can do back-street pilgrimages to find traces of the early church's pure faith, as a way of rediscovering the church's original intention," he said. Choi's doctoral dissertation was a synthesis of the 100-year history of Korean leisure.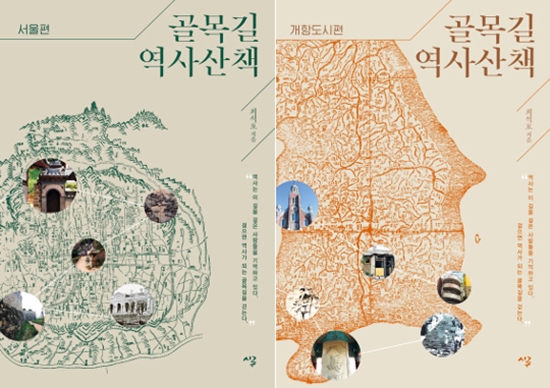 "The Western literary revival began with the reillumination of Greek civilization, taking a look back at the origin and headwaters of civilization. If the Korean church wants to overcome its crisis, it must look back at its origins. To make a new start, it should rediscover and be re-enlightened by our ancestors in the faith, in the places of the early Korean church, including the mission stations in Seoul's Jeong-dong, Incheon, Suncheon, Mokpo, Jeonju, Pyongyang, Sorae, and so on," Choi said.
"Seek peace, and pursue it": NCCK 68th General Assembly
The National Council of Churches in Korea (NCCK; Re. Lee Hong-jung, general secretary) held its 68th General Assembly on November 18 at Chung Dong First Methodist Church in Jung-gu, Seoul. Based on the text of Psalm 34:14, "Seek peace, and pursue it," NCCK declared, "We recognize that the all-important task entrusted to the churches at the present time is 'peace.'" The Assembly pledged to intensify the churches' cooperation and unity toward the actualization of permanent peace on the Korean peninsula, including economic and ecological peace, and reconciliation of conflicts sparked by discrimination and hostility.
Olav Fykse Tveit, general secretary of the World Council of Churches (WCC), and Peter Prove, director of WCC International Affairs, were invited to the Assembly and given plaques of appreciation. They were recognized for contributing to peace on the Korean peninsula, by giving the issue high priority on the world church agenda, and by actively supporting unity and cooperation between the churches of North and South Korea.
박여라 영문에디터 yap@kmib.co.kr