Kukmin Daily Newsletter
Issue 24
March 30, 2020
Seoul, Korea
Greetings!
With the spread of Covid-19 bringing temporary closedowns of churches in Korea, pastors and parishioners are coping through new ways of worship and fellowship. We report some examples in this newsletter. We also share a story from Korean Christian history about an early feminist whose activities earned her both love and hate. Now as March is ending, our prayers are still needed for those hard-hit by the coronavirus disease in countries around the globe, and for the countless, nameless medical workers fighting the pandemic on the front lines.
Churches respond to COVID-19 challenge with new forms of worship
With the continued spread of coronavirus disease COVID-19, pastors are devising new ideas for weekly activities. Prevented from face-to-face encounters with church members, they are using phone calls, new kinds of visits, videos, SNS and other ways to stay in touch.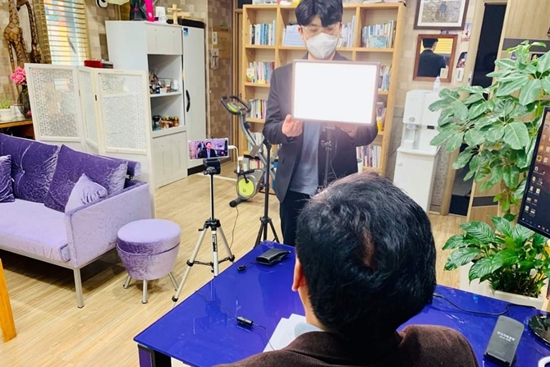 Ministers are working hard to prepare online worship services with good-quality faith contents for their congregations. They are producing videos for Sunday and Wednesday worship and for Friday prayer meetings, and are broadcasting dawn prayer meetings real time.
Assistant Pastor Lee Seok-jin of Woori Light and Salt Church (Rev. Cho Hyeon-sam) said, "Last week at dawn worship, wishing I could see my church members, I began my sermon with the words 'I really miss you all,' and got many text messages in response. It brought a lump to my throat."
Rev. Kim Gi-hyeon of Logos Church in Busan recently started explaining the Gospel of Mark for the church members' use in daily meditation, through a series of 15-minute videos.
SaRang Church (Rev. Oh Jeong-hyeon) is doing small-group work via Skype chatting and other methods. In small groups called "Upper Room," believers do QT sharing in the form of video chatting.
Most churches expect to continue holding online worship services at least until the school-suspension order for elementary, middle and high school students is lifted. For small churches without access to broadcasting facilities or relay equipment, however, the situation is deteriorating. They are distributing bulletins and materials for use by families and individuals in home worship, but church members are complaining of inconvenience. Small churches' troubles are further aggravated by their generally difficult financial conditions.
In fact, even small churches without facilities or equipment can produce unlimited online worship contents. Using applications, they can even do live broadcasts via smartphone. The simplest way is to utilize YouTube, keeping just a few things in mind. There is a 24-hour wait after becoming a member, before broadcasting can be done. More than 1,000 subscribers are required for broadcasting via smartphone. But if one does a relay with a webcam on a laptop, broadcasting is possible even without many subscribers. An online worship service or small-group meeting can also be done via "Google Meet" or "Zoom."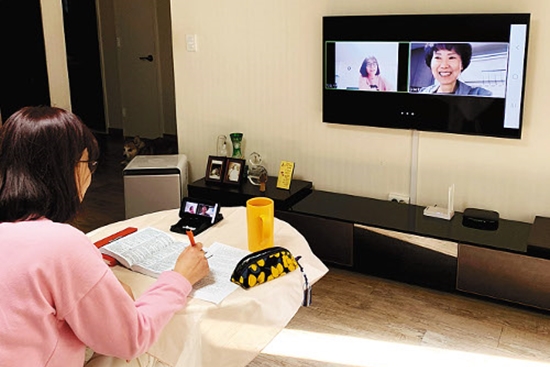 Churches that have decided not to hold regular worship services till COVID-19 quiets down are preparing special events to soothe disappointed parishioners. Hyosung Central Methodist Church in Incheon (Rev. Jeong Yeon-su) is carrying out a photo exhibition by filming weekly online family worship services and uploading them for viewing via the church's own social networking service (SNS).
"God's daughter" Na Hye-seok chose salvation and freedom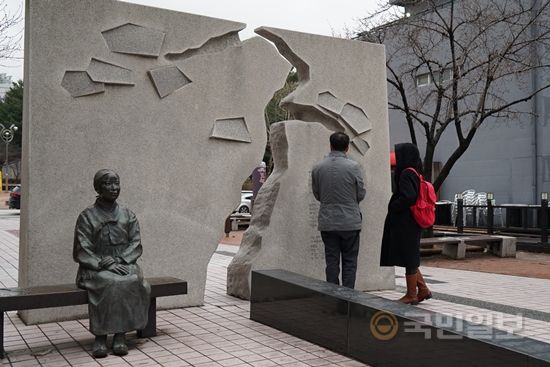 On "Na Hye-seok Street" in Suwon, Gyeonggi-do, situated 100 meters apart, are two statues of Na Hye-seok (1896~1948), one standing and one seated. Na Hye-seok, a representative figure for Suwon city, was Korea's first female Western-style painter. As a modern woman, she received praise for standing up to premodern violence and refusing to become a "doll," but at the same time was censured as a "fallen woman."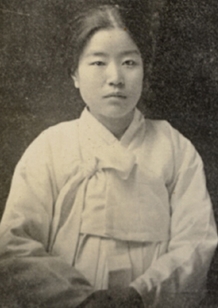 Na Hye-seok's essence was "freedom," which means precisely being liberated from all obstacles. As a woman, she felt suffocated under the Joseon patriarchal system and Japanese colonialism. The plentiful research and writings about her have left out something, that is, where she discovered "freedom." The answer appears in her coming-of-age novel "Gyeonghui" (1918).
"God! Your daughter is here. Father, my life has had many blessings… Lord, please grant me boundless honor and strength. I will work with all my might. Whether it is reward or punishment, do with me as you will."
Na was a baptized person of faith. In her time, Christianity for the minjung (grassroots people) was not just a religion but a great culture, and a new way of life. It was the same for Na Hye-seok, the daughter of an esteemed figure in Suwon region. Examination of just a few points in her life reveals why she pursued freedom and salvation, and eventually died a destitute wanderer.
Daughter of a wealthy family, Na Hye-seok was born in the vicinity of Suwon Fortress, in front of Suwon Jongno Church (founded in 1899). In line with the "new way of life," she entered the new-style Samil Girls' School (now Suwon Maehyang Girls Information High School), founded by Mary Scranton (1832~1909, founder of Ewha Hakdang), where she learned about equality.
She continued her studies at Jinmyeong Girls' High School in Seoul, also a mission school, and graduated at the top of her class. The newspaper Maeil Shinbo reported this accomplishment, together with her photo. Influenced by elder brother Na Gyeong-seok (1890~1959, Independence Movement activist), the exceptional "new woman" studied abroad at Tokyo Arts College, where she met modern artists Ko Hui-dong, Kim Gwan-ho and others, and worked with all her might, as she had promised God. She was baptized as a Christian at the Korean Church in Tokyo.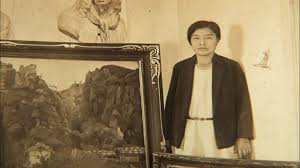 Na Hye-seok underwent five months in prison for her participation in the March First Independence Movement of 1919 together with Park In-deok, Hwang Aeshideok (Esther), Kim Maria and others. Following marriage to Kim U-yeong (1886~1958, Japanese Foreign Office diplomat and member of Joseon Government-General Privy Council), Na worked in youth mission for a while as a teacher at two mission schools, Jeongshin Girls' School and Jinmyeong Girls' School. But gradually she became estranged from religious life, and finally, after the "Paris scandal" involving Choi Rin (1878~1958, Independence Movement activist, pro-Japanese group), she had to divorce.
Na died destitute and ill, spending her final days at Cheongun Nursing Home in Seoul and the nursing home of Anyang Christian Orphanage. Director and church elder Oh Geung-seon (1878~1963, doctor and social worker) cared for her. Na Hyeseok, a seeker of freedom from restrictions, was lonely in love and life. Who will cast a stone at her?
박여라 영문에디터 yap@kmib.co.kr