Kukmin Daily Newsletter
Issue 25
April 13, 2020
Seoul, Korea
Greetings and Easter blessings!
The coming of Easter this year finds us in a strange situation of "social distancing" that has already prevented us from meeting church friends and family members for weeks. But we remember how Jesus the Nazarene lived wholly for God and humanity, and was raised again from the dead. This issue introduces a new book on how Christians have dealt with pandemics throughout history. It also reports on how Seoul City is dealing with the Shincheonji cult, a main spreader of the coronavirus. Together with our readers, we ask God to grant us grace and wisdom as we endure and navigate the new path before us.
[Meet the Author: Dr. Hwang Eul-ho] A history of "Pandemics and Christians"
With the novel coronavirus (COVID-19) shaking the world, a recently published book, "Pandemics and Christianity" (Word of Life Press), tells how Christians have understood and dealt with pandemics in history. Author Hwang Eul-ho (Ph.D. in pedagogy, photo) is a publisher who worked for nearly 40 years at Word of Life Press, where he was in charge of general planning and translation. Since retiring in 2017, he has been translating Christian books. He said he wrote this book for Christians, whose lives have been unsettled by the restrictions on regular worship services and by the spread of COVID-19 in local areas.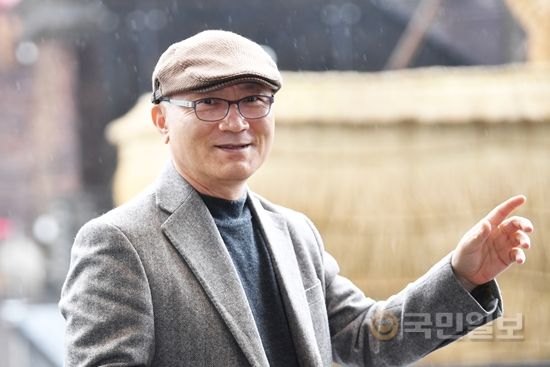 In his research on the history of global pandemics and how Christians responded to them, he discovered a surprising fact. Even in the midst of epidemics, there were many Christians working without fear of death, communicating Christ's love. In ancient societies including the Roman Empire, it was common sense to abandon those who were sick and dying. In the 3rd century when an epidemic came through northern Africa and Imperial Rome, many sick people were left to die in the streets; Christians alone braved the risk of infection to help them. Such acts of care by the early Christian church, a weak organization at the time, brought it to the attention of the world.
When the Black Plague was sweeping Europe, Martin Luther told the people to face it positively. In his letter "Whether one may flee from a deadly plague"(1527) he declared, "Those who have received the call should approach the disease." Ulrich Zwingli was convalescing in another city when he heard that the Black Plague had hit Zurich, Switzerland, his center of ministry; he immediately returned and cared for the sick. Though he, too, caught the plague, he made a dramatic recovery. And this was when he wrote the hymn "Pestlied (plague)," with the words "May your will be done, Lord… Whether I recover or whether I fall, I am your vessel."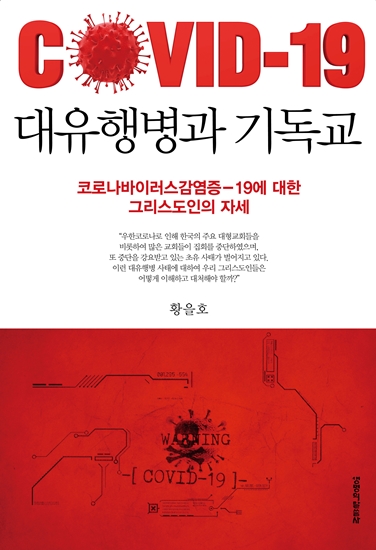 Dr. Hwang said, "I felt great strength and comfort, looking at the way our ancestors in the faith maintained their composure in the midst of chaos, and helped their neighbors." He commented, "Here we should learn an important lesson: The bigger the crisis, the more calmly we should deal with it… We are reacting with psychological panic as we look at COVID-19. It will be good to recover our composure and find work that Christians can do."
Seoul orders Shincheonji to immediately present their list of Special Unit members
At a briefing on March 26, Mayor Park Won-soon announced the cancellation of a permit for the foundation associated with Shincheonji Church of Jesus the Temple of the Tabernacle of the Testimony (Shincheonji). At the same briefing, he urged Shincheonji to immediately present the list of members in its "Special Unit."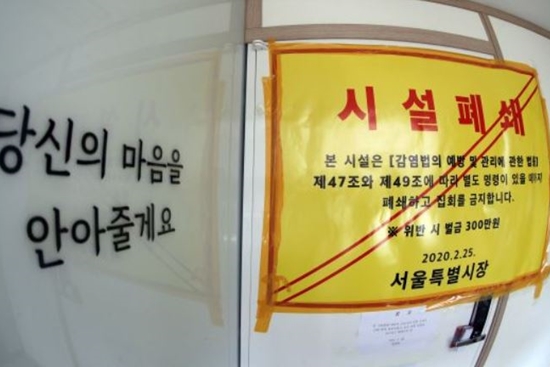 The Special Unit, known to Christian circles as "reapers," consists of core Shincheonji members camouflaged as ordinary church members. Their role is to infiltrate Protestant and Catholic churches and steal their members. Seoul City government, in conducting an administrative investigation of Shincheonji, has found many documents confirming the existence of the Special Unit. It also found evidence of its penetration even into Buddhist temples.
Seoul City believes that grasping the true character of Shincheonji's Special Unit, hidden within churches and other religious organizations, is the key to controlling the spread of COVID-19. As of March 26, reportedly 55% of the 9,241 confirmed COVID-19 cases were Shincheonji-related.
Busan Presbyterian University Professor Tark Ji-il advised, "Seoul City should cooperate continuously with the Korean churches for joint confirmation of the Special Unit membership list… Only through coordination with legitimate churches where Special Unit members have been discovered among the congregation, can we attain correct understanding of their activities, so cooperation between Seoul City and church circles is important." He added, "By sharing the Special Unit membership list, we can identify the Shincheonji believers who have infiltrated the churches… It's an opportunity for the exit of Shincheonji."
The pressure from Seoul City is expected to intensify. "The Shincheonji leadership group, starting with founder Lee Man-hui, has created great confusion in the coronavirus quarantine process, by presenting belatedly, or falsifying, membership lists and facilities reports," said Mayor Park. "As an anti-social organization exceeding the bounds of religious freedom, the Shincheonji religion has camouflaged itself by using, without permission, the names and symbols of other religions that are familiar to ordinary people."
"We have begun legal action for the cancellation of another Shincheonji foundation, the Heavenly Peace, World Culture, Restoration of Light (HWPL) foundation," Park said. HWPL, along with Shincheonji's International Women's Peace Group (IWPG) and International Peace Youth Group (IPYG), are camouflaged propaganda organizations.
박여라 기자 yap@kmib.co.kr