Kukmin Daily Newsletter
Issue 37
October 14, 2020
Greetings from Seoul!
Usually this time of the year is a busy season for us due to annual assemblies of the majority of Korean church denominations being held for many days. This year, however, their meetings have been shortened to a single day, mostly online, with their agendas and decision-making process simplified and diversified. In this issue, we report on a Zoom meeting of Korean missionaries sharing their current circumstances and future directions as they carry out their callings. The following story is about a local bookstore embracing small groups of neighbors in a cultural ecosystem.
Missionaries in 21 countries talk "post-corona mission" on Pan-Asia Prayer Network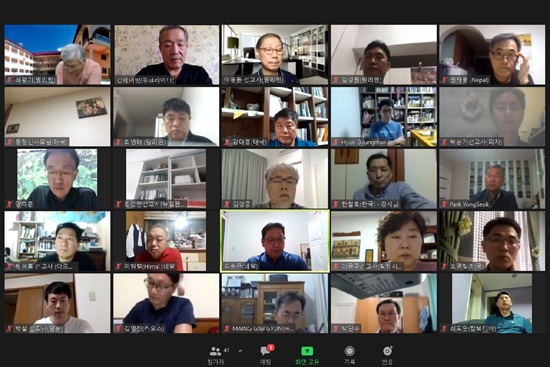 The "Pan-Asia Prayer Network" held a video conference on September 26, via the Zoom platform, on the topic "Church and Society in the Post-COVID-19 Era."
Following the Chicago meeting of the Korean World Missionary Fellowship in 2006, missionaries spontaneously formed prayer networks by continent, according to their mission locations. As part of this movement, missionaries in 10 some Asian countries created a prayer network that has met once a year to discuss mission plans and visions. This year, with COVID-19 blocking face-to-face gatherings, the network has been holding weekly Zoom prayer meetings since April.
The conference on the 26th was a discussion time rather than a prayer meeting, and participation was not limited to the Asian countries. 50 some persons from 21 countries including USA, Russia, Ukraine and Cuba took part. For two hours, the missionaries shared information about their local missions in the context of the ongoing coronavirus pandemic, and discussed strategies for the post-COVID-19 era.
Missionary Han Cheol-ho, representative of Mission Partners, lecturing on the main theme, said, "Prior to COVID-19, churches and organizations dispatched many missionaries overseas unconditionally, and missionaries went directly to the local fields… Now views have changed as to the matter of missionary withdrawal from the field, and we should concern ourselves with 'insider-centered mission' and domestic mission for foreigners.'" "Insider mission" refers to cooperative work by missionaries and their partners in the local fields.
"Only if those within the local fields establish and develop churches by their own strength can mission be sustained without a break in the case of a second coronavirus epidemic," Han explained. "The number of foreigners in Korea has not diminished during COVID-19… More foreigners may come in search of economic opportunity when the virus is gone."
After the lecture, the participants divided into 10 small groups of 4~5 members each and discussed mission realities and strategies. Missionary David Kim of the Ukraine said, "It has occurred to me that the core of insider mission is the family. This point needs attention, as to how we can broaden it." Missionary A of Argentina said, "As a result of COVID-19, I realized that people have been dependent on face-to-face programs and missionaries, rather than on God… It led to my thinking of mission as something to be done in cooperation with partners." Missionary B of Laos requested support from Korean churches and organizations to enable the use of IT in the mission field.
Neighborhood bookstore builds community outside the church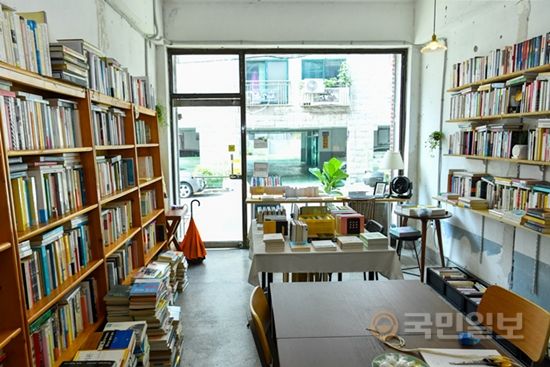 "Yongseojeom" (Yong's Bookstore), situated on Yeokgok-ro in Buchon city, Gyeonggi-do, is a hideaway that dreams and talks together with fellow residents in the neighborhood. It doesn't attract attention like the big bookstores with their lavish interior and countless books, but is loved by local residents to the extent that more than 100 of them visit it each week. Different from other bookstores, this small used books store with an area slightly of over 33㎡ (about 10 pyeong) conveys a warm feeling.
Local people read and spend time here. "Yongseojeom is a space where people enjoy rather than consume," said Yongseojeom's owner manager Park Yong-hui (in photo below). "The relationship I have with my patrons is more like that of companions."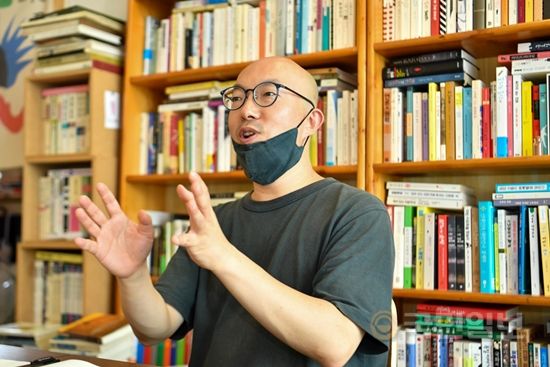 Because of Park's previous experience working at a Christian publishing company, he knew better than anyone how difficult it was to operate such a business, and it never entered his mind to open a bookstore. After his father's death, feeling that life was empty, he went on a bicycle journey around Tibet and India for six months in 2016. Ready to start life with a new spirit, he received an offer of the use of basement space in a building constructed by an acquaintance. And thus Yongseojeom naturally came into being, amidst God's guidance.
"This city has a simple atmosphere," Park said. "When I have to go to the hospital to look after someone, my patrons come and watch the store in my place. If something urgent comes up, I ask help from four or five of them." He said he also has many regular visitors who contribute talents as well as time. At his suggestion, visitors who majored in design have created bookmarks, postcards and various other items that are selling well in the bookstore.
Also in contrast with other bookstores, this one provides space for local residents to gather in small groups, which now number more than ten, to "meet the author," write, read classical literature, discuss religious questions, share dreams, etc., and in this process they have spontaneously built up community.
"Just as the Apostle Paul held discussions on truth in the public square with people who did not know God, Christians should not remain inside the church, but go out and find opportunities to communicate more with the larger public," Park said. "I hope Yongseojeom will play that role in this neighborhood."
박여라 영문에디터 yap@kmib.co.kr